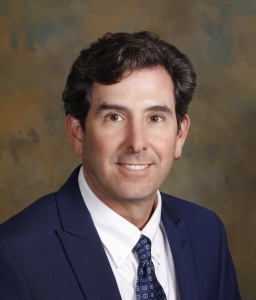 Keynote Speaker:
Michael W. Rabow, M.D., FAAHPM
Helen Diller Family Chair, Palliative Medicine Professor, Clinical Medicine and Urology Division of General Medicine, Dept. Medicine University of California, San Francisco
Presenting: Spirituality and Meaning in the Context of Relationship-Centered Care
Here are a few key points from the keynote address by Michael Rabow MD FAAHPM:
How do you know when you are walking on spiritual ground? When you are dealing with a patient with spiritual distress struggling with a spiritual concern. Signs of spiritual distress: doing something they've never done before or not doing something they've always done; asking the dreaded questions in various ways: "why" and "how" that are difficult to address. How MDs (who he primarily works with; can be applied to other disciplines) can respond: Learn how to bear another's suffering by creating safe space, bearing witness through silence for an extra moment. Interventions: life review/dignity therapy, meaning therapy and support group, legacy work. Handling with care: making a referral to the chaplain to go deeper.
Chaplains are seen as the spiritual care specialist from the perspective of the physician.
We need to make chaplaincy care a routine part of every palliative care encounter, both inpatient and outpatient, ensuring each patient has access to and contact with a chaplain.
Chaplain role with IDT: person to bring the patient into the room by incorporating their story into the discussion; role model for how to do this work with empathy; assist team in dealing with their own grief.
Spiritual lessons to continue palliative care in a sustainable way:
Bearing witness is hard
Facing the duality of end of life care: Hoping for the best but preparing for the worst
Facing difficult emotions
Burnout
Dealing with a sense of failure if objective is not to bear witness but "to do something"
---
PLENARY SPEAKER: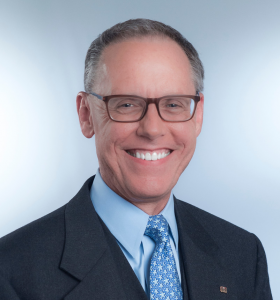 Robert Kidd, BCC
System Director, Spiritual Care and Values Integration, The Methodist Hospital
Presenting: I Hear You Saying You Need Leaders
To become a leader:
Build extensive relational relationships
Communicate powerfully
Manage projects
Cultivate a professional image
Embrace a vigorous spiritual life
If you are an established, veteran leader, start thinking of the young leaders in your department. Think of ways you can connect to them and find how what is important to them. Collaborate and find out their aspirations. Give them the training and encouragement they need.
Younger, rising leaders: Think of a mentor you admire; someone you'd be willing to approach and get really honest with; someone you think has something to teach you about leadership at a new level. Make a commitment to reach out to them and ask for mentoring time. Make a serious investment in your own leadership development.
---
More Highlights from Day 1
Jim Kraft, MTh
Director of Advance Care Planning, Henry Ford Health System
Presenting: The Impact of Faith and Culture on Medical Decision-Making: Barriers to Advance Care Planning
We don't know the importance of a person's faith, their culture, traditions, and things that give them meaning until we meet them. Come with cultural humility and our patients will teach us. "I don't understand your culture fully, but I want to. When you tell me who you are, I will represent you, be your advocate and voice in addition to your family so that the whole interdisciplinary team will treat you with respect as the person who you are."
We have culture not only in our ethnic groups, but within our families, especially when dealing with grief, with fear, or with decision-making. It is our privilege to be the listeners.
There is no stereotypical picture we can put on anyone, or any box that we can put them in, because there is no box that can fit the vast beauty of culture and religion. It is a great disservice to put someone in a box. We still can ask about generalities, however we need to know the person and what is important to them in terms of respect and meaning.
We work in a health care system that relieves suffering; our cultural bias can be demonstrated when we fail to recognize someone's culture teaches a different meaning for suffering.
Recommended Book: And a Time to Die: How American Hospitals Shape the End of Life. Sharon R. Kaufman. University of Chicago Press. 2006. ISBN-13: 978-0226426853
Our patients are both religious and spiritual. We need to walk in with that mindset until they tell us differently. Possible reasons for patients and/or families to choose and aggressive medical approach
Incomplete understanding of medical condition.
Insufficient medical knowledge. A misunderstanding of the ability of medicine to "cure" the patient
Mistrust of medical providers and treatment recommendations being offered
A religious conviction that "God would heal" and the patient must be kept alive until the healing.
When spiritual needs are addressed, persons are:
3x less likely to choose aggressive care
3x more likely to enter into hospice care His research on Christian perspectives on advance care planning (ACP), which is the highest percentage of his setting's patient population
93% said they experience the Divine in their life
83% said their religious beliefs are what really lie behind my whole approach to life including their medical journey
82% finishing life well is possible when an individual views their illness in light of what their faith teaches
84% said having a doctor of nurse practitioner who understands their religious faith/spiritual background is important to me 84
30% said that when it comes to discussing life support for a family member, they are more likely to trust the advice from their doctor than their pastor
Ø Demonstrates the need to education local clergy/religious leaders
---
Bethany Turner MA, MC, Ed.D.
Regional Co-Lead Spiritual Care, Kaiser Permanente
Presenting: The Feasibility of Clinical Assessment Tools in Professional Health Care by Clinical Chaplains
Context: Turner undertook research of available assessment tools in order to determine the best to be used in her setting's electronic medical record for chaplain documentation
First step in doing literature review to find what evidence and best practices are available regarding clinical assessment tools. Determine if they were created by and for chaplains, and if they are basic intake tools or true chaplaincy assessment tools.
What influences the use of specific clinical assessment tools in spiritual care?
Her research identified seven tools (FICA, Fitchett's 7×7, HOPE, FACT, FAITH, SPIRIT, CSI-MEMO) in the literature to survey chaplains regarding their use. Only one was created by a chaplain. 43% responded they used "none". Most chaplains responding to survey of used assessment tools, 30% stated "one I created myself."
Interview with chaplains revealed:
Lack of training in the models that were out there; came out of CPE with only the one tool that their supervisor taught
As clinicians, we need a foundational knowledge understanding of the assessment tools that are out there
There needs to be "a" clinical tool used as a guidepost in assessment
"No one size fits all" and "we are a ministry of presence" seem to be the obstacles to why there is no consistency in chaplain use of a tool
We need more standardized targeted tools for a common language, integrity as clinicians at the table, and for outcomes
"Integrity as clinicians' – own the fact that you are just as important as everyone else at the interdisciplinary table. Believe that you belong there and do your homework; don't be confrontational but don't be silent. Then we allow the fullness of leadership to take place.
Qualitative interviews suggested:
That there is a consensus that clinical assessment tools are needed for interdisciplinary exchange, common professional language, clinical integrity, and measuring outcomes
A lack of training in tools and an obstacle to being present to the spiritual "need" of the patient.
Hone your Practice:
Know your model of assessment
Know the research to support it: Look at SCA's research and white papers for references
Must be outcome oriented
More Research:
Vetting rigor of assessment tools
Validate the outcome
What assessment tool is best and for what encounter?
More articles on implementing assessment tools into electronic charting
---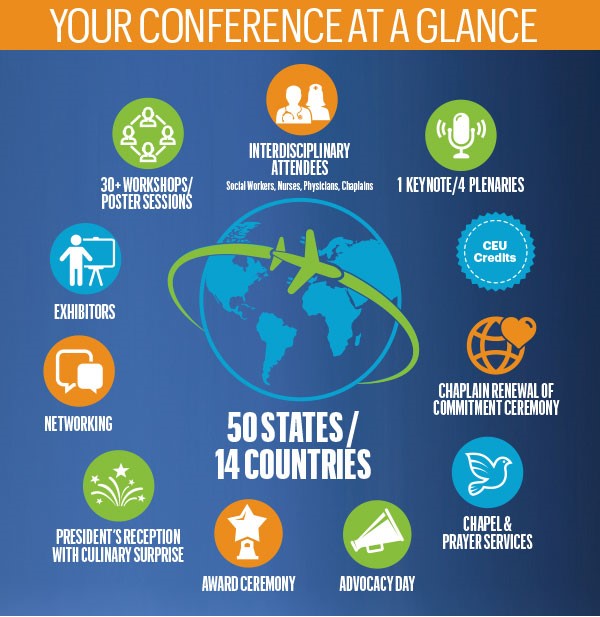 Caring for the Human Spirit® Conference
NEWS FROM DAY 2
Handzo Wins Pioneer Award
The Pioneer Award for Outstanding Leadership in Health Care was awarded today to The Rev. George F. Handzo, BCC, CSSBB.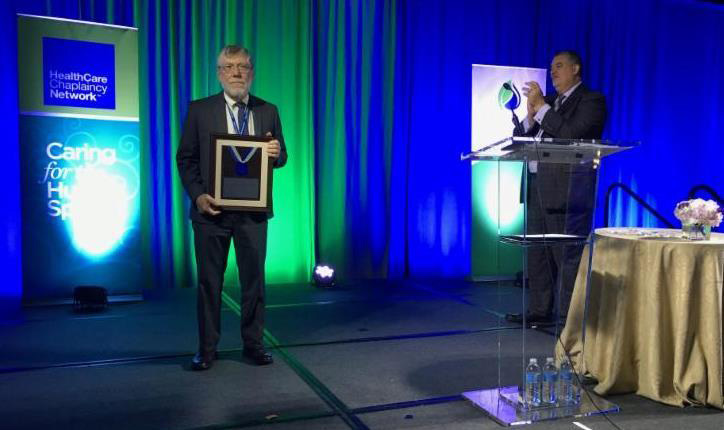 The Rev. George F. Handzo receives his award from HCCN President and CEO Eric Hall.
---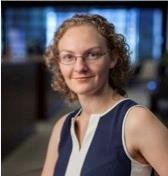 Torrie Fields, MPH
Senior Program Manager, Palliative Care, Blue Shields of California
Presenting: Gaining Hope, Finding Purpose: The Power of a Chaplain in Improving Quality of Life for Patients and Families
Millions of Americans live with serious illness, and that number is expected to double in the next 25 years. While diverse, they have in common the likelihood that they will require extensive care in the course of their illness. Programs to serve these individuals are not widely available and often not well-coordinated.
How to build your case for spiritual care when talking to administrators is vital.
There is a fundamental disconnect between what people with serious care need and when they receive those services.
In the Canadian model, working with anticipatory grief is key, and is moved to the center of the provision of care, something that the U.S. models do not do.
Evidence for chaplaincy has mostly been studied only in the context of improving clinical health care outcomes and as doing so part of a team rather than individually. What is the efficacy for the chaplain on the team alone? That body of evidence needs to be made stronger so that chaplains are essential on a palliative care team rather than a "nice to have" if the financial resources are available.
Every published article on home-based palliative care has a chaplain on the team, which is what health care payors look at.
Chaplains need to show up at the table and prove their case.
Question often asked: Why does a patient need a chaplain when they have a social worker?
Role of Social Work:
Psychosocial support
Ensure fair access to care by navigating medical and social settings
Assess mental health needs, grief, and psychosocial aspects of care
Coordinate care and resources available
Guide team interactions in Advance Care Planning and family meetings
Prepare patient and family to connect with community
Some SW think they can do the role the chaplain, but they can't because the role of chaplain is different and just as important. Many SW and other team members are unsure of how to introduce the chaplain and focus on the religious, not spiritual care
Role of Chaplain:
Provide religious/spiritual/existential support
Connect persons to community and also address psychosocial issues
Explore meaning or purpose for patient and family
Balance emotional spiritual vulnerabilities of patients, families, and their health care providers
Provide grief and bereavement support to families and healthcare professionals, caring for those with serious illness
Chaplains:
Work independently or as part of the patient's health care team
Address a patient's concern about the sacred, existential questions and spiritual pain
May reawaken an embedded faith and rediscover a way for the patient to make use of the inspiration they once knew
Honor all faiths, cultures, and those who seek inspiration and meaning from elsewhere
Work begins with a focus on the patient and the current situation, but if diagnosis, survivorship, or the news that the disease cannot be treated work changes
Assess what might contribute to a patient's stress and suffering
National Consensus Project Guidelines require a chaplain on teams. The Guidelines are being revised and will be released later this year
Chaplains and Policy:
Despite best evidence, health care chaplains are not covered by health insurance and cannot bill on their own
Policy has improved the ability for chaplains to be included in health care teams
Patient Protection and Affordable Care Act – is largely an insurance reform

"Pay for Performance" vs "fee for service"
Increased focus on chronic care delivery and care management
Removes the "safe guards" for health payors
Rise in Alternative Reimbursement Models

Additional changes in Policy since 2010

Increase in presence of inpatient PC
Advanced Certification in inpatient palliative care
Outpatient Palliative Care developments
Increase in mid-level career and Interdisciplinary Team professional training programs
Introduction of community-based palliative care by Joint Commission that holds programs to NCP guidelines
Development of registries
POLST
Payment reform
Have worked to keep spiritual care central in this conversation
Standards within chaplaincy are important so that value can be demonstrated to other clinical members of the team.
California Blue Shield Palliative Care: Providing an extra layer of support for people with serious illness.
PC management program
Caregiver support
Advance Care Planning required before entrance into program
All palliative care teams include a chaplain
Partner with community and telemedicine programs
Partnering with another healthcare plan to mandate palliative care plans in hospitals in California
---
PLENARY SPEAKERS:
Presenting: Spiritual Care in Palliative Care: An Overview of Recent Evidence and Directions for Future Research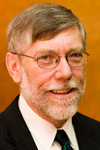 George Handzo, BCC, CSSBB
Director of Health Services Research and Quality HCCN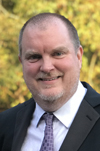 Brian Hughes BCC
Director of Programs and Services, HCCN
The speakers reviewed recent published research evidence impacting the importance of spiritual care and the work of the chaplain.
The most critical and helpful paper to our field in this decade is the work of Kevin Massey and his team on taxonomy. What do I do? Developing a taxonomy of chaplaincy activities and interventions for spiritual care in intensive care unit palliative care. Massey K, et al. BMC Palliative Care201514:10
There has been a major shift in the profession towards evidence-based chaplaincy, particularly in using measurement and outcome tools, and while all chaplains do not need to be researchers, they need to be research-literate.
Work is being done to identify and compare spiritual screening tools.
No spiritual assessment tool is yet fully validated; several are now widely used and seem effective in clinical practice.
These include:
7×7 – Fitchett
Spiritual AIM – Shields
Spiritual Distress Assessment Tool – Monod
Marin and colleagues studied the impact of chaplain visits on patient satisfaction and found that chaplain's integration into the health care team improves patient satisfaction
Research priorities named more often in Lucy Selman's survey of providers included:
Development and evaluation of conversation models and overcoming barriers to spiritual care in staff attitudes
Screening and assessment
Development of evaluation of spiritual care interventions and determining the effectiveness of spiritual care
"How helpful or harmful are particular healthcare chaplaincy healthcare activities delivered by particular chaplains on behalf of particular people dealing with particular problems in particular social contexts according to particular criteria of helpfulness or harmfulness?" Ken Pargament
We know that:
Spiritual care is helpful
It impacts the goals of healthcare
What needs to be worked on:
Not just that the chaplain was there, but naming exactly what the chaplain did and what the outcomes were.
---
More Highlights from Day 2
Bill Cooper, MDiv
Staff Chaplain, Spiritual Care Services
Jill DeVries, RN-BC
Presenting: Promoting Staff Well-Being and Success: A Work-Life Balance Team Initiative
We live in the midst of an Unhappiness Epidemic
A nationwide study found that 55% of workers were unhappy in their jobs
Depression rates are 10 times higher now than in 1960
Toll on healthcare workers:
Higher suicide and addiction rates for doctors and nurses
Consider leaving their professions
Anxiety and stress lead to a condition of chronic dis-ease.
Foundation of plan: Shawn Achor Happiness Ted Talk: https://youtu.be/Gb7ZSsRweFk
Research findings: Happiness leads to improved:
Performance
Health
Longevity
Evaluations and promotions
Earnings
An integral part of spiritual care is taking care of those we work with and create an environment of self-care
Developed a program for staff based on the book: The Happiness Advantage: The Seven Principles of Positive Psychology that Fuel Success and Performance at Work. Shawn Achor. 2010. Currency Publishing. ISBN-13: 978-0307591548
The program to "Gain the Happiness Advantage" within their organization
Worked with Work-Life Balance Team as well as all the nursing directors
Once a month 90 minute meeting with nursing directors who read 1 chapter of book and talked about its implications
Expanded this year with one RN using it on her neuro/ortho floor with nursing staff
Seeing a development in organization with staff members creating "Serenity Rooms" where they can take a moment to debrief after a difficult situation
Units created newsletters from the book information and put it on their units in various ways
Reinforced through morning huddles, created staff Facebook page, quizzes to remind staff of activities to infuse positivity in their daily lives
Heard nursing concern that program not add too much time to their already busy day: "Must pass the bedside test": simple, easy to use, relevant, evidence-based, and effective
Added self-care for staff examples on their spiritual care share point site for employees
Quick and easy examples:

Complement 3 people publicly
Ask 3 people what they are looking forward to
Change your password to something you're looking forward to
Make eye contact and smile
Don't frown while charting
Research:
Did lit background search on impact of happiness
PICO question Phase 1: What is the impact of "happiness initiative on perceptions of their own well-being/happiness?
Interventions:

Read one chapter per month of the book
Meet monthly to discuss implication and implementation of materials
Encouraged monthly practice of new skill sets, for example 30 day gratitude journal
Developed memes and other teaching strategies both inside and outside discussion meetings
Reported to nursing senate and took back to units

Analysis: simple aggregate from scales found in the literature

Subjective Happiness Scale
Scale of Positive and Negative Emotions
Flourishing Scale

Found significant changes on the units among nurses: more positive emotions and fewer negative emotions, particularly in decrease of feelings of anger
---
Rev. Judy Long, MA/MS
Palliative Care Chaplain
Presenting: Sustainable Caregiving: clinician resilience in palliative care
Directed attention is a foundational skill for learning meditation and breath focusing
Why clinician resilience? Came from her experience working in the Nursery Intensive Care Unit and wanting to support and empower staff in their sense of resilience, so began a project of teaching staff how to utilize mind/body exercises to center and ground themselves to reduce stress and regain focus.
G.R.A.C.E. Intervention – Created by Joan Halifax, Upaya Insitute and Zen Center https://www.upaya.org/program/?id=1010
Gathering attention, intentional balance, grounding
Recalling intention for the good of all
Attuning to self/other/affective resonance
Considering: what will really service
Engaging: enacting, ending
Issues of Resilience:
1. Meaningless – Purpose: What really matters?
Purpose: A far-reaching steady goal; something personally meaningful and self-transcending
2. Isolation – Connection: Do I feel isolated within my experience, even with people around?
Connection: Authentic relationship with others: a sense of belonging, the opposite of isolation or loneliness
3. Helplessness – Choice: Can I still make choices that affect my destiny, even though I may not be able to change my circumstances
Choice: Our belief in our power to affect our destinies, the engine of motivation (self-efficacy)
---
Caring for the Human Spirit® Conference
NEWS FROM DAY 3
Panel Discussion: "Prove It"- Developing True Measures of Chaplains Outcomes
Chaplain Outcomes: The field has been urged for years to become more evidence-and outcome-based, but met with resistance. We have the power to shape our present and form our future. If we believe chaplains make a difference, which we do, the invitation is open to any person and any organization to further this field in training, educating, and certifying chaplains to improve this field.
The panel included three persons who utilized the taxonomy developed by Kevin Massey and his colleagues at Advocate. What do I do? Developing a taxonomy of chaplaincy activities and interventions for spiritual care in intensive care unit palliative care. Massey K, et al. BMC Palliative Care 2015. 14:10 https://bmcpalliatcare.biomedcentral.com/articles/10.1186/s12904-015-0008-0
---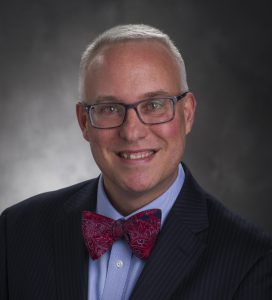 Kevin Massey, MDiv, BCC
Vice President, Mission & Spiritual Care, Advocate Lutheran General Hospital
Metrics:
In the beginning of chaplaincy, all we had was counting: how many patients, how many advance directives completed, etc. This is not enough; it's not quality
Some research has occurred, however much has not measured quality of chaplaincy interventions
Massey is now beginning research on the quality of specific individual chaplain interventions even to the point of technique
Are we doing the right interventions for patients in light of their primary diagnosis?
Chaplain contributions toward treating the primary diagnosis:
Improving coping
Enhancing compliance with treatment
"Aligning patient care plan with patients values
Kindling of hope
Promoting courage through "meaning making"
His current research: What are the best specific interventions for making these contributions?
---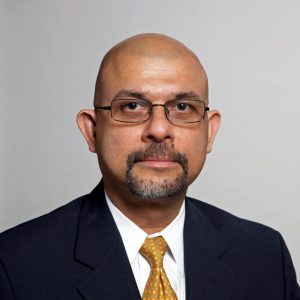 Vansh Sharma, M.D.
Associate Professor, Psychiatry, Director, Research, Mount Sinai Health System
Chaplain chart note was created in the electronic medical record which consisted of all 100 taxonomy item. Three categories of the 100 items: Intended effects, Methods, and Interventions were developed. The study reviewed what the top taxonomy choices were in each of the three categories.
Strengths: First study to collect data on the Taxonomy.
Limitations: Findings are of acute setting and not generalizable to other settings and palliative care under-represented
Future directions: Collecting data from other settings in order to continue to research
The Differential Effects of Chaplain Interventions on Patient Satisfaction. Sharma V et al. Journal of Health Care Chaplaincy. 2016. 22(3). 1-17. https://www.tandfonline.com/doi/abs/10.1080/08854726.2015.1133203?journalCode=whcc20
---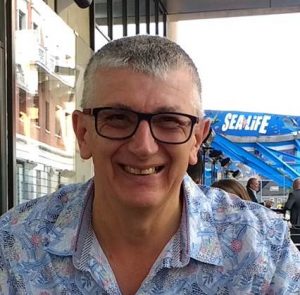 Rev. Paul Nash, MA
Senior Chaplain, Birmingham Children's Hospital
Developing a Taxonomy for Pediatric Chaplaincy
Took Massey's U.S. Adult-based taxonomy and did research in the UK to develop pediatric taxonomy items
Main objectives:
Ensuring the integrity of the original Advocate tool and research
Check it was fit for purpose to serve our pediatric context, with affecting objective 1
Added to, did not take away from the original Advocate tool
Result: Found a great deal of correlation (50%) in intended effects, method, and intervention between use of original taxonomy in adults/US and pediatrics/UK.
Benefits:
Gave us a common language/consistent understanding
Intentionality/focus
Preparedness/expectation
More consciously competent
More reflective
Book: Spiritual Care with Sick Children and Young People: A Handbook for Chaplains, Paediatric Health Profesionals, Arts Therapists, and Youth Workers. Jessica Kingsley Publishers. 2015. ISBN-10: 1849053898
---
More Highlights from Day 3
Kelly Arora, Ph.D.
Co-Director, Master of Sciences in Palliative Care, Allied Health Professionals, John Wesley Iliff Senior Adjunct Lecturer in Spiritual Care, University of Colorado Scholl of Medicine Iliff School of Theology Spiritual Care Generalist-N/SW
Presenting: Balancing Hope in Miracles with Biomedical Decision-Making at the End of Life
Patients and families who received a high level of spiritual support from the health care team were more willing to listen to their recommendations because they felt their core values were heard and valued.
She developed and teaches the SNAP Protocol:
Self-Aware – understand your own values and beliefs
When you hear "miracle" in end-of-life care, what personal and/or professional values are at stake for you?
Now – Understand the beliefs and values of others
Important to understand the values of clergy and faith community leaders to have a sense of what they are as they also provide recommendations and support to families.
Values conversations with surrogate decision-makers is also essential, as their belief and values regarding miracles and other potential divine interventions may impact their decisions.
Ask – open-ended questions to ask about the deeper issues
Person Guide – Understand what the person's "miracle" talk is – whether literal or symbolic
Genuine curiosity
Use their language: "It's not about our furniture in our room"
It's not about how we define miracles, but how the person does
Which step of SNAP might be most challenging for you? Why?
Cooper and colleagues AMEN protocol:
AMEN in Challenging Conversations: Bridging the Gaps Between Faith, Hope, and Medicine. Cooper R et al. Journal of Oncology Practice 10, no. 4 (July 1 2014) e191-e195. http://ascopubs.org/doi/full/10.1200/jop.2014.001375
Affirm values and hopes
Meet patient and family where they are
Educate on biomedical issues
No matter what you will be with them in a shared space of hopes