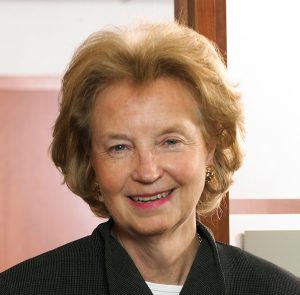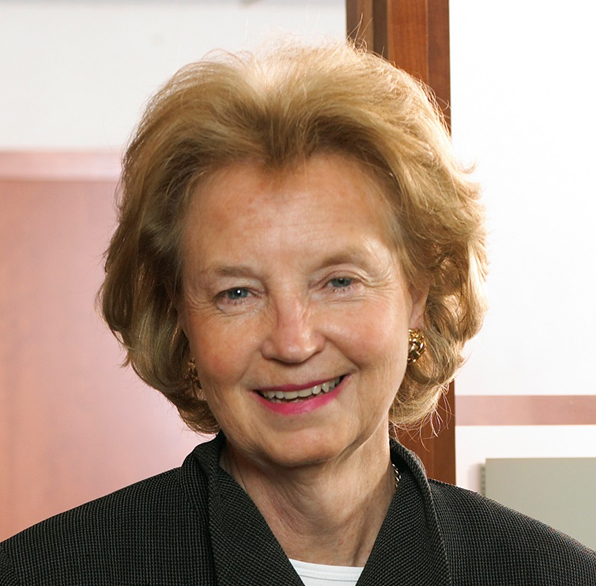 2019 Keynote
Monday, May 20, 2019
Keynote
Dr. Kathleen Foley, M.D.
Attending Neurologist Emeritus
Memorial Sloan Kettering Cancer Center
Presenting: Advancing Spiritual Care through Palliative Care Globally: Opportunities and Challenges
Definition of palliative care is the one definition in health care that has spirituality in it.
Role of spirituality in the United Nations where the World Health Organization sits. UN NGO Committee on Spirituality Values, and Global Concerns Evolving Mission Statement puts spirituality at the center.
2002 WHO Definition of Palliative Care: "Palliative care is an approach which improves quality of life of patients and their families facing life=threatening illness, through the prevention and relief of suffering by means of early identification and impeccable assessment and treatment of pain and other problems, physical, psychosocial, and spiritual."
Palliative Care as a public health issue affects all people, need for better information on end-of-life care, potential to prevent suffering, potential to prevent disease.
2014 WHO resolution on access to palliative care said that PC was an ethical issue and central to relief of suffering: "Strengthening of palliative care as a component of integrated treatment within the continuum of care." All countries to strengthen the provision of palliative care including addressing spiritual issues. https://www.who.int/ncds/management/palliative-care/en/
Article: Palliative Care as an international human right. Brenann. Journal of Pain and Symptom Management 33(5). 2007. https://www.jpsmjournal.com/article/S0885-3924(07)00155-8/pdf
Part of Human Rights Watch – reports available on line. https://www.hrw.org/sitesearch/palliative
New Initiatives in Global Palliative Care: Major International Reports
These reports helped sharpen understanding the global need and the need of individual countries for and essential elements of palliative care, the number of people suffering, the days of suffering, and the needs of children. Intervention: Essential Package includes medicine, medical equipment, and human resources.
WHO and committee are very supportive of spiritual care. The difficulty in human resources was the provision of spiritual care: how to think about what spiritual care is, who providers are, and costs. What is the minimum package for spiritual care? Spiritual care specialists need to contribute to this work.
Opportunities to advance spiritual care in healthcare
Spiritual concerns are a component of the WHO definition and included in the proposed WHO resolution with strong support for it as central to palliative care
Increasing international consensus on a definition of spiritual care
Taxonomy of what chaplains do
Challenges to advance spiritual care in healthcare
Palliative care is a new field of medicine with a small workforce
Prevalent concerns that spirituality is not the domain of healthcare providers
Increasing secularism that disparages spirituality discourse • Lack of robust models to assess service costs for universal health care inclusion
With professionalism of spiritual care comes the integration and plan to cover costs. Identify the time, outcomes, and data. How to think about financial model – how to pay for chaplaincy/spiritual care; what are the numbers being used by institutions and plan for provision of spiritual care? How can a model be sustained?
---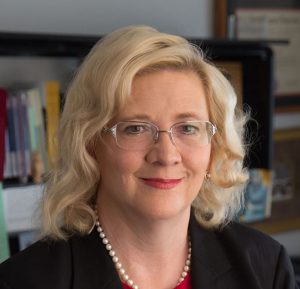 Plenary
Dr. Betty Ferrell, Ph.D., RN, FAAN. FPCN, CHPN.
Director & Professor Nursing Research & Education
City of Hope
Presenting: NCP Clinical Practice Guidelines – Impact on Care for the Spirit
Feel empowered to advocate for better spiritual care; as Kathy indicated in her broad view of what is happening in the world, there is a strong foundation. The 4th Edition of the NCP Clinical Practice Guidelines for Palliative Care give spiritual care providers a tool for building on that foundation and ensuring quality care. Read the Guidelines: Everything is available online with resources for use. https://www.nationalcoalitionhpc.org/ncp/
Palliative care is not end of life care; it is
An interdisciplinary care delivery system designed for patients, their families, and caregivers
Beneficial at any stage of a serious illness (not just for those who are dying)
Anticipates, prevents, and manages physical, psychological, social and , prevents, and manages physical, psychological, social and spiritual suffering to optimize quality of life
Delivered in any care setting through the collaboration of many types of care providers
Improves quality of life for both the patient and the family through early integration into the care plan
Key Concepts
Person- and family-centered approach to care
Inclusive of all people living with serious illness, regardless of setting, diagnosis, age, or prognosis
A responsibility of all clinicians and disciplines caring for people living with serious illness
Other disciplines should not ask "Do you want to see the chaplain?"
Introduce the team of which the chaplain is a full member and the specialist in spiritual care
If patient does decline chaplaincy services, it is the responsibility of all clinicians to provide generalist spiritual care and look for opportunities to reintroduce spiritual care at a time of crisis, even if persons initially declined chaplaincy?
Teach disciplines to develop trust with a patient, then introduce spiritual care/chaplain again
Serious illness – A health condition that carries a high risk of mortality and either negatively impacts a person's daily function or quality of life or excessively strains their caregiver. Kelley AS, Bollens-Lund E. Identifying the population with serious illness: the "denominator" challenge. Journal of Palliative Medicine. 21(52). 3/1/18. https://www.liebertpub.com/doi/10.1089/jpm.2017.0548
NCP Guidelines provide a structure to move palliative care forward, including the essential elements for standards, policies, and best practices. Developed by the National Consensus Project, which includes numerous stakeholders, including chaplaincy (HealthCare Chaplaincy Network and the Association of Professional Chaplains). Endorsement of the Guidelines has been done by more than 80 organizations.
The NCP Guidelines have 8 essential domains, of which Spiritual, Religious, and Existential Aspects of Care is Domain 5. Each domain addresses the 6 C's
Comprehensive assessment – are spiritual assessments comprehensive?
Care coordination – how is coordination of spiritual care done between organization and community?
Care transitions – from setting to community
Caregiver needs – should not be left out of spiritual care even if patient does not want services
Communication – what are providers most comfortable speaking about, i.e. medications, withdrawing care, sexuality, spirituality, etc. Spirituality is rated as the topic clinicians are most uncomfortable talking about. How are providers trained to be more comfortable? Are chaplains included in training, orientation, education about communication?

Spiritual Care Specialist and Spiritual Care Generalist Model: Making Health Care Whole: Integrating Spirituality into Patient Care: Christina Puchalski and Betty Ferrell. 2010. Templeton Press. ISBN-10: 159947350X.

Cultural inclusion – Organizations are not committed to cultural diversity if they are not committed to spiritual care; it is a part of culturally respectful care
Integrating spiritual care into day-to-day provision of palliative care can be done by integrating the domains
Domain 1: Structures and Processes of Care – How can good spiritual care happen routinely. If organizations are not providing excellent spiritual care, they are not providing excellent palliative care
Domain 2: Physical Aspects of Care – Begins with understanding patient goals in the context of physical, functional, emotional, and spiritual. Make sure spiritual assessment is part of all physical aspects
Domain 3: Psychological and Psychiatric Aspects of Care – Where are spiritual needs and spiritual distress in these assessments?
Domain 4: Social Aspects of Care – Spirituality is part of the social determinants of health
Domain 5: Spiritual, Religious, and Existential Aspects of Care – Spirituality is fundamental and part of all disciplines' care. All spiritual care providers should read this section in detail. Take these guidelines back to your organization to see how their programs are doing. Where are the opportunities?
Domain 6: Cultural Aspects of Care – First step to assessing and respecting values, beliefs, and traditions – diversity in every form. How good is our care for anyone who is different from the dominant culture in our organization?
Domain 7: Care for the Patient Nearing the End of Life – Comprehensive assessment of physical social spiritual, psychological, and cultural aspects of care. Go back and pull the charts of the last 20 people who died in your organization. What did that care look like? Was there any recognition of spiritual needs? Was a chaplain present? Was there a plan for bereavement and spiritual support of the family?
Domain 8: Ethical and Legal Aspects of Care – Look at last 20 consults ethics committee has done in your organization. How many of those included spiritual and/or cultural issues that led Wto the crisis?
---
Caring for the Human Spirit® Conference
NEWS FROM DAY 2
Tuesday, May 21, 2019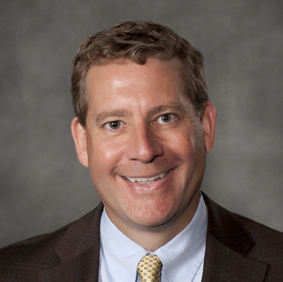 Plenary
Dr. J. Brian Cassel, Ph.D.
Palliative Care Research Director
Virginia Commonwealth University
Presenting: Blending humanistic and economic outcomes to make the case for spiritual care
Tensions and paradoxes:
Outcomes of interdisciplinary team and uni-disciplinary role
Required but seemingly optional role of chaplains
Efficiency without industrialization or commodification
Tremendous value of chaplains
Willing and able to take the time needed for listening
Preserving dignity, support expressions of forgiveness, gratitude, love, promoting wisdom, reducing distress, helping with coping, grieving, capturing legacy
Providing team-based personalized precision medicine
Bridging gaps – science and religion, hopes and fears, alienation, incoherence
Supporting health care teams
Reaffirming the need for non-industrial models of care
Community engagement – overcoming distrust, denial, misconceptions
Integrate economic, clinical, and spiritual outcomes
Need to design services before moving ahead to outcomes in order to evaluate delivery
Framework for Evaluation
Design and Deliver Service: Patient, Social, Institutional o Patient centered, family-oriented

IDT: bio-psychosocial-social-spiritual needs
Assess and manage symptoms
Elicit goals and evaluate options
Excellent communication, navigation

Evaluate Delivery o Who: Referring providers, IDT, and patient characteristics

When: Timing of service relative to other events o Where: Locations, settings
How: Expertise, techniques, time spent, costs
How much: Frequency, duration, intensity, breadth, costs
How well: Standards met? Gaps in quality? Sustainable?

Evaluate Service Outcomes

Evaluate impact on patients

Biological, psychological social, spiritual needs addressed?
Pain, other symptoms, distress are prevented and reduced?
Subsequent care is effective, goal-concordant, not burdensome?
Patient experience is positive?

Evaluate impact on families and referring providers

Family – less confused, less distress, positive experience?
Nurses, doctors – appreciate specialist help, less distress?

Evaluate impact on payers, systems, sponsors

Shift and reduce costs?
Improve institutional quality and performance metrics
Executives focus on length of stay and economic costs as well as outcomes; how do chaplains speak this language?
Core skill: To take seriously responsibility to demonstrate one's own outcomes including financial. Local data trumps research. Research needs to include not only clinical outcomes but financial
Empathize with CFOs, executives, etc. to understand their goals and help achieve better outcomes to orient what happens next to fit into those goals. Working with executives is like doing a family meeting. Two way relationship to understand the value of what each other does.
Translate evidence from health services research into strategic planning Translating outcomes into finances
Improved patient experience
Reduced length of stay per admit
Avoid (make unnecessary) some hospitalizations
Survival, safety, quality
Reduce overall cost per patient over time
Chaplains and program evaluation
Where are IDTs and chaplains in outcomes?
What immediate and longer term effects do spiritual care interventions have on patients, caregivers, healthcare teams, utilization, and cost?
What the outcomes of programs (such as palliative care) are with complete vs. incomplete teams?
The risk of social-political goals versus scientific goals: What if your research shows that spiritual care is "nice" but doesn't translate into lower costs, higher revenue, and other outcomes that sponsor-funders want? What next?
Imperative for involving chaplains in program evaluation
If you are not already doing community engagement around public health issues including serious illness, death, grief, suicide, etc., these are areas to become involved in. Cannot emphasize enough how important it is to move upstream and work with these issues before people are engaged in health care with serious illness/death
Summary:
Evaluate and describe your value within and beyond area where working (such as palliative care/hospice)
Emulate strategies used in the field (such as palliative care) to acquire sustained funding and widespread adoption
Align patient-centered outcomes with the business interests of funding partners
Transform the culture of health care and US society to be humanized rather than industrialized
---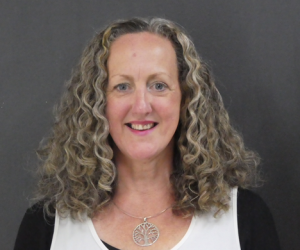 Plenary
Cheryl Holmes, OAM
Chief Executive Officer
Spiritual Health Victoria
Presenting: The Spiritual Care Profession: Mandated or obsolete?
The Australian Context – increasing religious diversity and increasing "spiritual but not religious"
Health Care in Australia is funded and administered by the government and supported by a number of optional private insurances
Person-centered care, patient reported outcomes, and patient experience

Beliefs and values
EOL care providing for the cultural, spiritual, and psychosocial needs of patients, their families and carers are as important as physical needs

Spiritual care and pastoral care workers are included in multidisciplinary teams

Quality and safety emphasis – distinctively clinical in its standards
Spiritual Care in Australia
Spiritual Care Australia – state based, various models, professional chaplains, faith specific chaplains and volunteers
No consistent standards for training although CPE is seen as standard
Research minimal although becoming more important
2014 SCA Standards are not mandated; need to be updated
Spiritual Health Association
Mission: enabling the provision of quality spiritual care as an integral part of all health services
Publications: Capability Framework for Spiritual Care Practitioners in Health Services 2016; Spiritual Care in Victorian Health Services: Towards Best Practice Framework 2016; Spiritual Care in Medical Records: A guide to reporting and documenting spiritual care in health services 2019
Stakeholder Views on Spiritual Care in Australian Hospitals 2017
National Consensus Conference 2017
Challenges
Defining spiritual care. Spiritual care is the provision of assessment, counseling, support, and ritual in matters of a person's beliefs, traditions, values, and practices enabling the person to access their own spiritual resources

What is needed is a definition for those receiving care; patients talk about SC as providing a safe space, listening, counseling, human connection at a difficult time, existential support
Chaplains talk about SC as "presence" not sure how helpful that is without unpacking what it is; needs to be intentional otherwise the chaplain may be "taking up space"

Who is responsible for spiritual care?

Historical role of churches and faith communities – does the responsibility still lie there?
Health services, governments – who pays for it?
Where does accountability lie? Should there be a shared responsibility? Is that possible
Does how one defines SC and how it is practice influence this question?

What does spiritual care practice look like?

A Christian paradigm can no longer frame how the profession is viewed in light of religious diversity and rise in spiritual-but-not-religious
Role of volunteers in light of organizations desperate for resources
What is best practice spiritual care

Outcomes

Both processes and outcomes are important
"Chaplains are without an agenda" – if chaplains have no agenda, should they be in the room at all?

Certification

No certification process in Australia – challenge is to identify requirements and process; have partnered with Spiritual Care Australia

Requirements do not include faith endorsement due to non-religious practitioners and persons receiving care
Looking at possibility of knowledge test and some sort of reflective exercise. Educational pathways – practitioners in Australia have come into profession due to all sorts of degrees with common denominator of CPE; that diversity adds to richness of profession however raises question of what is core educational pathway. Could that be CPE?
CPE in Australia needs to get rid of its inconsistency; need evaluations of programs and evidence of its outcomes; what does CPE contribute to a skilled practitioner and what else is needed
If theology is no longer the core knowledge, what is? How do we think about formation?

Emerging opportunities
The strongest voice for spiritual care will come from those who have experienced it.
---
Caring for the Human Spirit® Conference
Additional Conference Highlights
Workshop: Patsy Fortney and Priscilla Minkin, Chaplains. Central Vermont Medical Center
The Words We Use: Bridging the Gap between Medical and Spiritual Care with Confidence, Respect, and Compassion
List concrete values of confident chaplaincy to clinicians, patients, family members, and chaplains
Honest recognition of, and accounting for one's own reactions in the moment
A solid place to stand from which one can be open to the realities of others, breeding humility
Not territorial, does not push back, have agenda, or need to be right
Where do I stand in relation to my own authority? Not Am I allowed in their space?
Working with medical team members, what can we do to uplift that team member in their work? How can we support the big picture?
Value of confident chaplaincy to the medical team
Translating patient experience, values and where life holds meaning helps the team to better understand the person being treated and align care with patients' values – not just their religious affiliation and faith community

Questions to elicit values

What is your understanding of why you're here? If patient or family doesn't know it is good information for physician to know
When thinking about the future, what is most important to you?
Where does life hold meaning? What causes you to smile?
What gives you strength? What nurtures your spirit? What gives you hope?
What worries you? What frightens you?
Have you had experience with serious illness before? A loved one dying?
Tell me more. Anything else?

Spiritual care notes can guide physician conversations about goals of treatment
All providers can experience less isolation and more resilience when they work in an environment of trust and support
Value of confident chaplaincy to patients and families
Explore emotions around serious illness to help patients and families voice feelings, desires, and concerns
Communicate concerns, questions, and wishes to the medical team
Clarify with what they are hearing from the medical team
Help process information
Describe specific actions that can increase chaplain confidence, and by extension, the relevance of chaplains on the medical team
Attend rounds regularly and speak up respectfully
Learn and use medical terminology
Model quality spiritual care everywhere; use the language of spiritual care
Write chart notes that are helpful to the entire IDT; ask the staff
Write and distribute a spiritual care brochure for staff to help know and explain what the chaplain does
Have and use an elevator speech
Build relationships with staff

Go where they go (cafeteria, break room, hallway)
Affirm their work
Let staff know what you can provide for them
Report to them in person
Ask how best to support them
Analyze the emotional content inherent in confident, respectful communications between chaplains and the medical team and have five questions and statements that can be used immediately with medical staff
I know this patient well. Would it be helpful if I went in with you?
Do we know anything about her goals of care or values?
Am I hearing we're worried this patient could die?
I know we've said it, but I think it would help the patient and family to hear it again.
May I ask, how sick is the patient?
The primary value of chaplain presence that clinicians name is the ability to hold the big picture, i.e. of patient and family emotions, values, and beliefs. This is challenging work. We need each other on the team.