A message from HCCN & SCA President and CEO, Eric J. Hall
Dear friend,
The past 12 months have been a time of remarkable growth for HealthCare Chaplaincy Network and our affiliate, the Spiritual Care Association. We are ever closer to realizing our vision that everyone suffering from illness, and the loved ones who accompany them, will have their deepest concerns and core values addressed, along with their medical needs.
As always, we start at the ground level, where the true work of healing is done. Our wonderfully dedicated chaplains offer person-to-person care at our nine partner hospitals, and even by phone and email. Those who come to us with openness and trust at times of greatest need are our ultimate teachers and inspiration in our work.
Our spiritual care education resources for nurses, social workers, doctors, and others have grown exponentially. By educating all health care disciplines, we create a pathway for spiritual care in all situations. And with our annual Caring for the Human Spirit® Conference, we are advancing the knowledge of what works best to relieve the suffering of patients and families who are facing the difficulties of a lifetime.
All of our education efforts have led us, in 2019, to a new development, a true landmark for our field: the launch of the SCA University of Theology and Spirituality — the first school of higher education devoted to the study and practice of spiritual care. With a distinguished faculty from a broad range of faiths and disciplines, the University is an unprecedented resource of knowledge and expertise in the science of spiritual care. Offering degrees in chaplaincy, religious and interfaith studies, clinical pastoral psychotherapy, and many other areas, the University of Theology and Spirituality is poised to play a leading role in the future of our field.
We are so proud and grateful to see the response to the new possibilities we are creating — from colleagues and those we care for. Our work over the last few years has been the catalyst for real change: other organizations that educate chaplains are examining their methods against our objective processes and developing their own standardized curricula — confirming that HCCN and SCA are creating a new and better framework for others to follow.
Another fact remains, however: to keep up this momentum, we need your help. That's why I'm asking you, on this Giving Tuesday, to make as generous a gift as you can to HealthCare Chaplaincy. True change can happen only when a community is united behind it. Our small and dedicated staff continue our work to move spiritual care toward full acceptance in the medical arena. But we depend on friends and supporters like you move these efforts forward.
Thank you so much for your friendship, your prayers, and partnership in all we do. I wish you all the best for the holidays and the coming year.
Sincerely,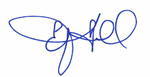 Rev. Eric J. Hall
President and CEO